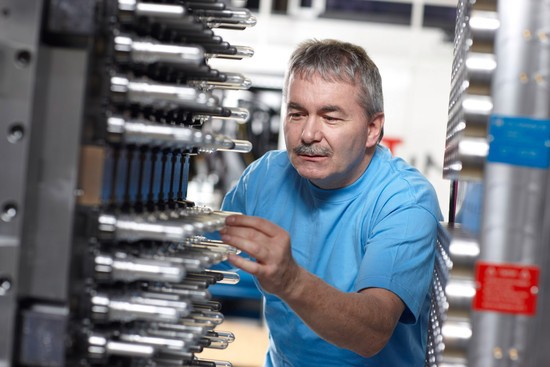 (Näfels, Friedrichshafen, 19 October 2011) Having combined its strengths in Brazil and China, the KraussMaffei Group now intensifies its market appearance also at the operative level. With the definition of a PET strategy for the entire Group, the PET divisions at the locations of Näfels (Switzerland) and Munich (Germany) are united and placed under the responsibility of Netstal effective from 1 October 2011.
Selection from a bigger product portfolio to meet requirements
"By bundling the activities under one roof we coordinate our group-wide activities to the benefit of the customers. It enables them to select the right product for their particular application from a bigger product portfolio comprising the Netstal and KraussMaffei brands", explains Dr. Dietmar Straub, Chairman of the Board. Central coordinator of the activities is Netstal, where the strengths and competences are combined in the Business Unit PET to achieve a uniform appearance in the market. Thomas Anderegg assumes the responsibility for the new Business Unit in addition to his existing tasks. He has been in charge of Netstal's Sales, Marketing and Applications Departments with the Business Units CAP, MED, PAC and TEC since 2009. The PET products of Netstal and KraussMaffei will be marketed under the names of PET-LINE and PETForm, respectively. "I'm sure that this step will further strengthen our market appearance in the area of PET. The members of the team are highly competent and I wish every success to all those involved ", says Straub.